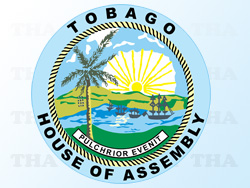 The number of tourists arriving in Tobago is expected to increase gradually over the next few years, and the THA is assisting Tobago businesses by helping them upgrade small properties and increase the number of rooms available for visitor accommodation.
Last fiscal year 2012/2013, $2.26 million was spent on five properties as part of the THA's Small Property Upgrade Programme. The Division of Tourism and Transportation has been working closely with small property owners and bread and breakfast associations to renovate the facilities to ensure that they are 'market ready', said Secretary Tracy Davidson-Celestine.
Roger Patino, the owner of Enchanted Waters in Buccoo, has said he is fortunate and grateful to receive the funding from the THA, which he has used to upgrade his rooms and restaurant. He said he has already received good feedback from guests and added that he expects more tourists to stay at his property as a result of these upgrades.
Joan Braithwaite of Viola's Place in Lowlands tells a similar story. She used the funding to refurbish her rooms and to upgrade appliances, lighting and other amenities. Her repeat clientele have already commented that they are more comfortable and happier, she said.
Property owners are being urged to look after and maintain the renovated spaces. "The Division is committed to assisting the private sector, but owners are responsible for their own occupancy levels, for whether a visitor decides to come back, and for the reviews that visitor will give," said Secretary Davidson-Celestine.
She added that the private sector must be motivated to make the necessary changes to their business model and work towards attracting tourists to their guest house or villa year-round. "The most economical way for accommodations to thrive is through self-marketing and online promotion," she said, although she also noted that a number of small properties lack systems for online reservations and payment. In such cases, the property owners or operators need to carefully manage their bookings by email and deal with requests promptly. The Secretary said that the Division has received reports of several properties with email accounts that are not working or who simply haven't responded to enquiries in time, and these result in lost opportunities and create a bad impression.