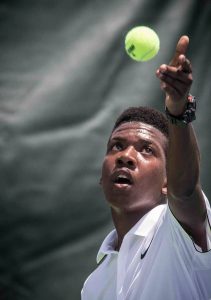 Young tennis players from across the globe will converge on Trinidad and Tobago next month for the THA/Bmobile Tobago Junior ITF Tennis Championships 2017.
The Championships run from August 19-26, and will be hosted at the National Racquet Centre in Tacarigua, Trinidad. Shaw Park tennis courts are unavailable and have been earmarked for repairs.
This year, the tournament is being sponsored by the Tobago House of Assembly to the tune of $180,000.
Last year, close to 150 tennis juniors participated in the tournament. This included players from various Caribbean islands—including Jamaica, St Lucia, Barbados, St Vincent, Curacao, The Bahamas, The Dominican Republic and several others—including all the Central American countries, the United States, Canada, England, Scotland, Holland, Germany, Argentina, Portugal, Japan, the Czech Republic and Serbia.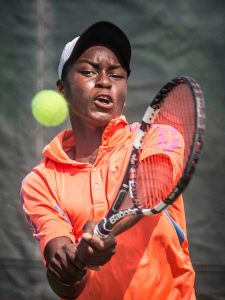 The International Tennis Federation (ITF) sanctioned tournament is hosted by the Crusoe Isle Tennis Club, the only constituted and registered tennis club in Tobago. Over twenty (20) club players have gained US college tennis scholarships and two (2), Joseph Cadogan (860 Juniors, 969 Pro) and Yolande Leacock (187 Juniors, 905 Pro), have a professional tennis career by virtue of the start achieved at the club.
The club's president, Dr. Warren Steele, said hosting the event is important for the development of tennis in Tobago. "Having the Tobago Jr. ITF Tennis Championship allows our players to accumulate valuable points towards their national, regional and international rankings without having the expense of travel outside of Trinidad and Tobago to achieve the same," Steele said. "The international cadre of players arriving on our shores also give our junior players an opportunity to see a high level of tennis so they have something to aspire to."