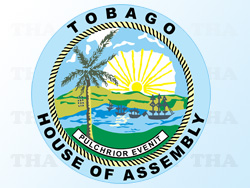 The Integrity Commission (IC)is considering asking persons in public life under its purview to submit their annual declarations electronically.
However, this raised serious concerns among participants who attended a half-day seminar on Friday (24th May 2013)hosted by the commission at the Coco Reef Resort, Crown Point, Tobago to explain its declaration forms.
IC's Legal Counsel Investigations and Compliance Marlon Sambucharan told participants mainly from the Tobago House of Assembly (THA) that the commission was currently reviewing the forms and was considering the submission of returns electronically since it was "trying to do away with the paper environment".
Chief Secretary Orville London said he was a bit concern about the confidentially of this process in light of the current e-mail controversy in the public domain. He said someone may easily hack into the computer system and obtain what would be very confidential information of one's declaration.
Sambucharan responded by saying the consideration was now at the preliminary stage and any such process would fall under the Electronic Transaction Act and other laws. "The commission is not going to rush into an environment where safety and security would be at risk," he stressed.
IC Registrar Martin Farrell said the commission treated completed declaration forms with much more security than money. He said last year the commission had 450 private and confidential meetings at its head office with persons covered by the Integrity in Public Life Act. He said the purpose of the seminar was to assist persons who fall within the Act to correctly complete their forms.
Chief Secretary London said the Assembly welcomed the kind of relationship that has been established by the commission to look at its functions and not the breaches.
Speakers also dealt with the Code of Conduct for the guidance of persons in public life and persons exercising public functions.
Under the law persons in public life have until May 31 to submit their declarations. However, because May 31 is a public holiday such persons have until Monday June 3 2013.