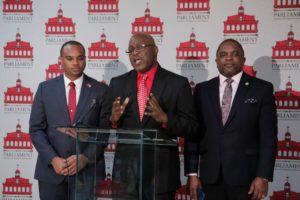 Themed "Stability, Strength and Growth," the 2020 budget was presented on October 7, 2019 by Finance Minister Colm Imbert in Parliament.
The budgetary allocation to the Tobago House of Assembly is $2.283 billion with $2.033 billion allocated for recurrent expenditure, $231.6 million for capital expenditure and $18.0 million for the Unemployment Relief Programme (URP).
The Finance Minister stated that the aim of Tobago's allocation included accelerating the island's developmental momentum to facilitate "its contribution to national economic development and the national economic diversification plan."
This figure represents 4.3 percent of the national budget.
During the presentation, it was announced that the Assembly was granted approval to utilize bond financing in the amount of $300 million to fund critical developmental projects in Tobago.