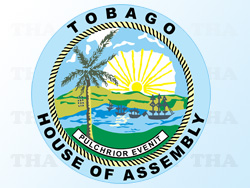 The Tobago House of Assembly (THA) has successfully negotiated with the European Tour Operators Association for a direct charter to Tobago out of Scandinavia beginning in Winter 2013 to 2014. The THA began the negotiation progress a year ago.
"It will be the first time that Tobago will be serviced by a direct flight out of Scandinavia," Chief Secretary Orville London said. The direct flights will begin December 2013 through March 2014. The weekly flights will rotate between the three major Scandinavian cities of Stockholm, Oslo and Copenhagen.
"I wish to reiterate that getting flights to Tobago or any tourism destination is not an inexpensive project," London said during the weekly Post Executive Council Media briefing in Tobago last Thursday.
The THA will provide airlift and marketing support to the charter. On December 27, 2012, members of the THA Executive Council approved the funding for TT $3 million to assist with marketing support of the charter, as well as other flights coming out of Europe.