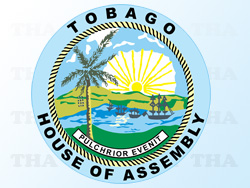 More than 1,000 students are participating in summer sports camps throughout Tobago. The camps are available at 45 venues where 1,100 youths ages 7 to 17 are participating in 9 disciplines, including football, tennis, basketball, swimming and cricket. The camps were organised by the Division of Education, Youth Affairs and Sport (DEYAS).
Tobago House of Assembly (THA) Chief Secretary Orville London said he was pleased that so many youths were participating in "gainful activity during the holidays."
"The sports camps have always been quite successful and I think the management has improved every year," London said during Wednesday's Post Executive Council briefing.
London also said DEYAS had indicated that work had begun on school repairs, refurbishing and upgrades.
"On nine secondary, thirty-eight primary and two early childhood centres some degree of upgrades will be done. It will vary from school to school, the extent, but this is a continuous process," he said
London said the THA's priorities included providing quality work on the buildings and ensuring that the schools were ready at the beginning of the upcoming term.