On behalf o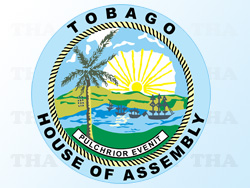 f the Tobago House of Assembly and the people of Tobago, I extend heartiest congratulations to Kelly Ann Baptiste for her bronze medal performance in the highly competitive, women's 100 metres event at the IAAF championship, in South Korea.
In recent months, Ms Baptiste has competed with success against world class opponent, and therefore, it was no surprise that she was able to recover from a "Not Too Perfect" start to finish in third place.
My congratulations also to Semouy Hackett who narrowly failed to qualify for the Women's 100 metres final and best wishes to Renny Quow who will be aiming to repeat his 2010 medal winning performance in the Men's 400 metres.
Orville London
Chief Secretary
Tobago House of Assembly