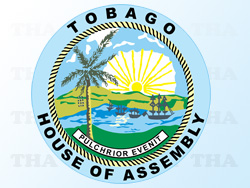 The Tobago House of Assembly (THA) will host an awards function on December 4, the 33rd anniversary of the Assembly, to honour Tobagonians for their outstanding contribution and significant achievement during the period December 2012 to November 30 2013.
Nomination forms for the Chief Secretary's Awards are available from the office of the Chief Administrator, Calder Hall Administrative Complex, Scarborough and can be downloaded here. The completed form should be delivered to the said office by 4 p.m. on November 15. Forms can also be obtained by e-mailing chiefadmin@tha.gov.tt and returned through the same address.
Other activities to mark the occasion are a sports and family day on Saturday (November 2 2013) at the Buccoo Integrated Facilities from 4 p.m. events to sensitise Tobagonians about the importance of the Assembly, achievements of the various divisions, contributions of Tobagonians towards to the development of the Assembly and the development of Tobago.