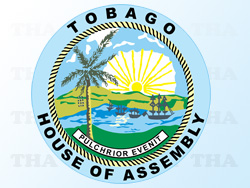 The Tobago House Assembly (THA) has committed to adjusting its expenditure due to the expected impact of falling oil prices but will continue its focus on community-based projects.
This was announced by Chief Secretary Orville London during Wednesday's (21 January, 2015) post Executive Council media briefing.
London stated that to date, central government has not indicated that it will decrease Tobago's 2014-2015 budgetary allotment of $3.7 billion. Government has so far been revisiting the national budget since oil prices began to plummet last year. In June 2014, the price of oil reached a high of US $105.79 per barrel. On Wednesday (January 21, 2015) it was recorded at US $47.
The THA held a retreat last Friday (16 January) to discuss Tobago's economic plans in the wake of Trinidad and Tobago's economic challenges, during which London said the Assembly's representatives "analysed the situation" for each Division, electoral district and community to determine their "priority deliverables".
The recurrent theme during discussions, he noted, was prudent management.
"We decided that what we needed to do is determine our priorities—these are things that must be done regardless of the situation. We got to minimise social distress, we got to tighten measures that will ensure more value for money, and continuing that process, sensitise all sectors to their responsibility during the period."
The THA will complete all ongoing projects and focus on projects that facilitate meaningful employment that stimulate the economy. The Assembly will continue to pursue public-private-partnerships in housing development.
"We are in a very fortunate positon in that most of our major projects have in fact been completed over the last five years or so. We have the hospital and over 20 health centres. Within a month's time the Cultural Complex will be delivered. There have been a number of community centres and Y-zones delivered over the years."
Some projects, such as the Shirvan Road Roundabout, the expansion of Store Bay Local Road and the new Scarborough Market, will be temporarily shelved.
London asked Tobagonians to play their part in understanding "the importance of giving a fair day's work for a fair day's pay."
He also revealed that guidelines were created during the retreat to "instruct the actions, attitudes, and behaviors of personnel across the Assembly." These will be finalised within the next two weeks, following which they will be implemented within the THA.