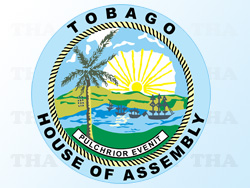 Centrica Energy is streamlining its operations off the northeast coast of Tobago.
Senior officials of the British energy giant met a team from the Tobago House of Assembly led by Chief Secretary Orville London last week Monday to discuss the future operations of the company here.
Centrica's Chief of Staff Trinidad and Tobago Indu Sharma told the Assembly that this year Centrica will commence a three well drilling campaign with Black 22 and NMCA 4 which represented a US$100 million investment in order to define the reserves position. He added that this represented a continued investment in Trinidad and Tobago.
Sharma said the company will re-phrase its long term capital expenditure to ensure that all projects maximise value to its investors. As a result it was sequentially de-risking the project rather than conducting multiple work streams in parallel.
He said Centrica had 1.3 trillion cubic feet of gas reserves between Black 22 and NCMA 4 and it intended to monetise these reserves. It was also continuing to look at its project development and commercialisation options for the Block 22 development.
Sharma noted that one of its commercialisation options was the delivery of Compressed Natural Gas (CNG) to the Puerto Rico market and will continue to explore this option with the authorities there.
However, he stressed that in Trinidad and Tobago Centrica was committed to adhere to the terms of its production sharing contract, minimising the impacts of operations and added that Centrica will also maintain continuous and transparent dialogue with key stakeholders including regulatory authorities, civil society groups, NGOs and communities.