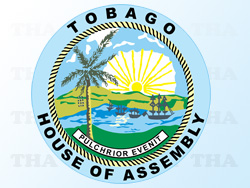 A thanksgiving service, an exhibition, a tree lighting ceremony, students' debate and presentation of awards are among this year's 33rd Assembly Day celebration events this week.
The thanksgiving service will be held on Tuesday (3rd December 2013) in the car park of the Dwight Yorke Stadium, Bacolet starting at 9 a.m. This will be followed by the official opening of a two-day Assembly Day Exhibition at the same venue. A cultural show will also be held at the car park at 5 p.m. and the tree lighting ceremony at the Botanic Station, Scarborough at 6 p.m.
While the exhibition continues on Wednesday, (4th December 2013) the actual Assembly Day, the students' debate will come off from 1.30 p.m. in the Assembly Chamber on Jerningham Street, Scarborough and a cultural show at the stadium car park at 5 p.m.
The Chief Secretary's Awards will be held at the Victor E Bruce Financial Complex, Scarborough at 7 p.m. Awards will be presented in the fields of sport, culture, healthcare, entrepreneurship, community service and academics.