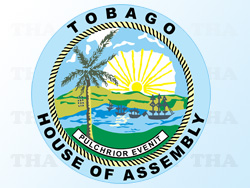 Chief Secretary of the Tobago House of Assembly, Orville London and Secretary of Tourism and Transportation Oswald Williams will join other regional policy makers for the 2011 State of the Industry Conference in St Martin. They along with Director of Tourism Warren Solomon will leave Tobago on September 14 to return on September 17.
Leading tourism marketers, communication experts and researchers will speak at the forum. Additionally, executives from principal airlines who have been doing business with the Tobago House of Assembly will be present. Representatives from other premier international air carriers will also be attending.
Recently appointed British Airways (BA) Chief Executive Officer, Keith Williams will be the keynote speaker.
The Conference provides the opportunity for networking with travel and tourism stakeholders and for Tobago to expand its tourism markets. Deputy Chief Secretary Hilton Sandy will stand in for London at the THA while he is away.
The State of the Industry Conference is held annually and is an initiative of the Caribbean Tourism Organisation.
St Martin's Secretary General, Hugh Riley said 'it will allow us to create a forum for some of our industry's sharpest minds to analyze factors that have influenced the state of our industry and allow us to take an informed peek into the future.'