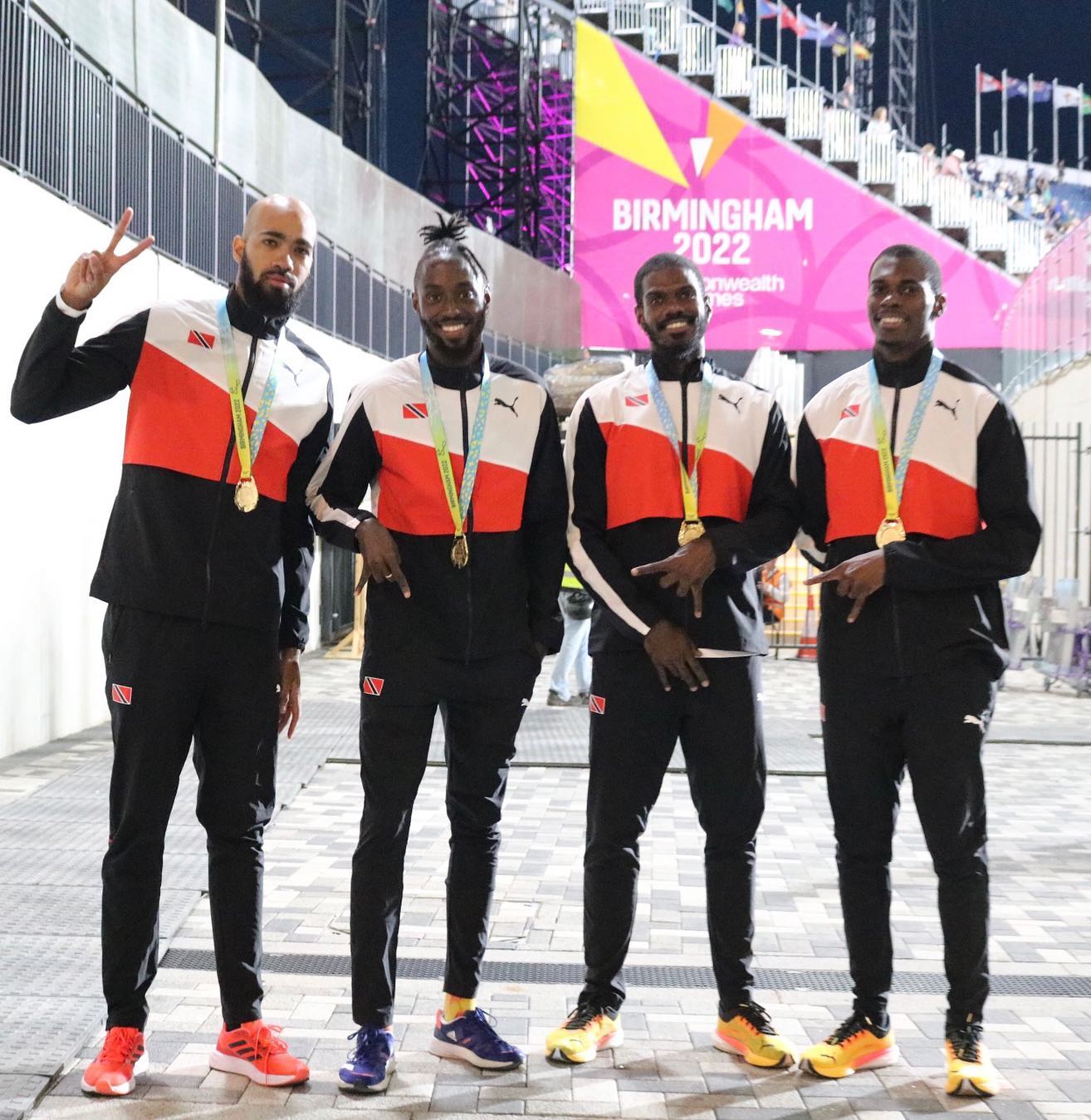 The Trinidad and Tobago track and field team, made up of Jereem Richards, Dwight St Hillaire, Asa Guevara and Machel Cedenio captured gold in the men's 4×400 metres relay at the Commonwealth Games in Birmingham, England on Sunday (August 7th). The team won with a time of 3.01.29.
Richards also won the gold medal in the men's 200 metres race at the  Commonwealth Games the day before (August 6th), defending his 2018 Commonwealth Games medal to become a repeat champion.
The athlete, who previously had a personal best of 19.83 seconds, won this year's event in 19.80 seconds.
St. Hillaire ran the first leg, Guevara ran the second leg, followed by Cedenio, before he handed the baton to anchorman Richards, who clenched the team's victory.
Chief Secretary Hon. Farley Augustine is among the many people sending congratulatory messages to T&Ts winning team.
"The athletes have trained hard in order to demonstrate the resilience, talent, and skill displayed during the Commonwealth Games. Trinidad and Tobago is proud of what these young men have accomplished. I'd also like to specially congratulate Dwight St.Hilliare who fared far better in this international meet," he said.
A steelpan rendition of the Trinidad and Tobago anthem was played for the Commonwealth Games men's 200 metres medal ceremony.