Tobago Reefs 'Central Attraction'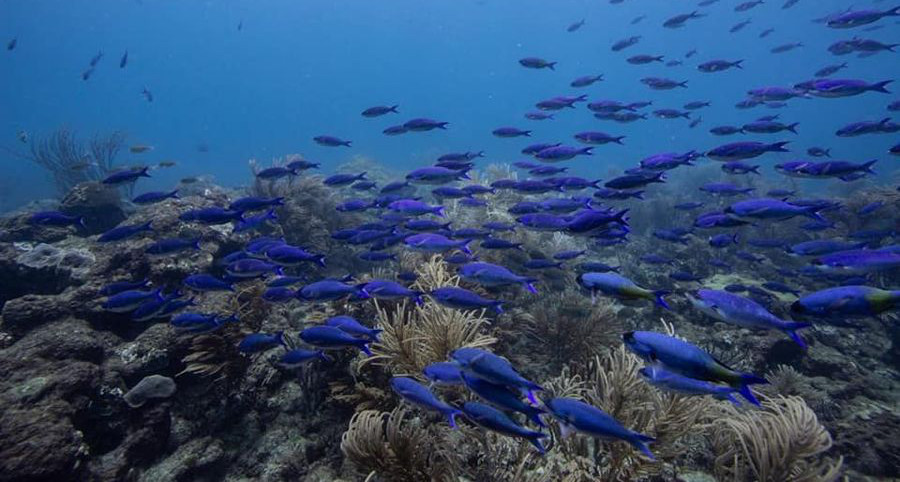 Protecting our coral reefs is vital.
Their importance to the environment is well-established. Also, thousands of people from around the world travel to coral reef destinations each year, which places a lot of value on our blue economy.
These are reasons enough to help protect Tobago's coral reefs and seagrass beds. And they are the inspiration behind the Marine Resilience Initiative Project, or Marin Tobago. It's being facilitated by the Institute of Marine Affairs, in partnership with BPTT and the Tobago House of Assembly.
Secretary of Tourism, Culture, Antiquities and Transportation, Tashia Burris said there is significant interest in Tobago as an eco-destination.
"Our coral reefs and seagrasses appeal to eco-travellers interested in visiting our shores; our coral reefs in particular remain central attractions in the product of destination Tobago and… Buccoo Reef is key to that," Secretary Burris said.
The Marin Tobago project was launched on April 26th. It will run for 18 months, with the aim of determining the best rehab strategies for our island's coral reefs and seagrass beds.
Minister of Planning and Development, Penelope Beckles, added that marine ecosystems are too valuable to be allowed to degrade.
"Our fisher folk, tour operators, small traders depend on these marine ecosystems to remain at the optimum in order for their ocean-based business to grow and prosper," she said.
 Coral reefs are essential to many sectors, from food production to tourism. They are  home to the fish that feed many Tobagonians and support the livelihood of fishermen, and they attract tourists.
 Marin Tobago will focus on five sites: Buccoo Reef, Mt. Irvine Reef, Flying Reef at Bon Accord, Bobby Island Reef in Charlotteville and Angel Reef in Speyside.