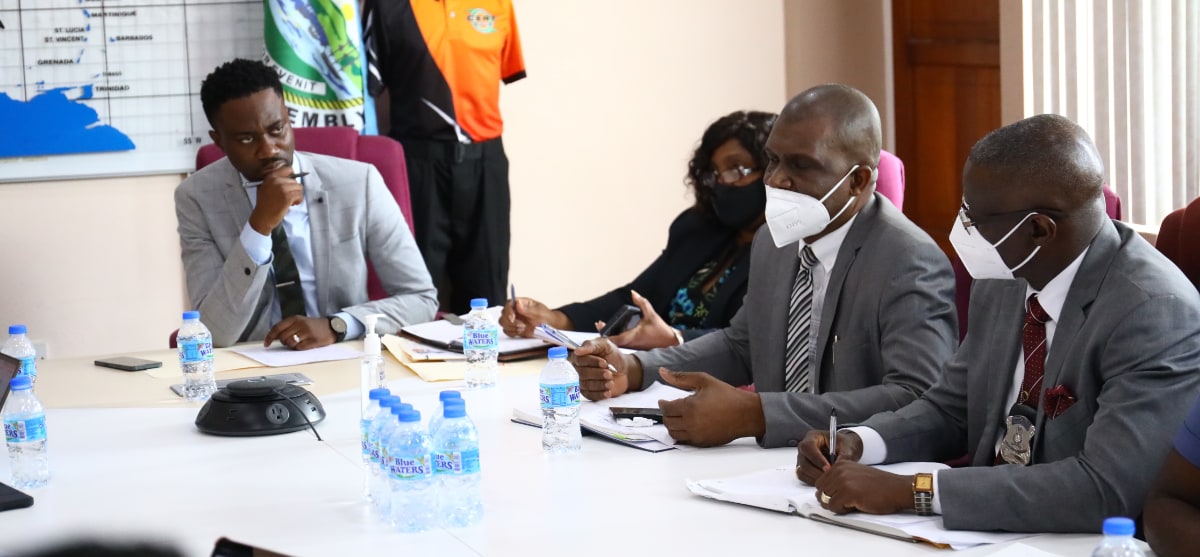 The Trinidad and Tobago Meteorological Service has announced that Trinidad and Tobago is under a tropical storm warning at the orange level.
On June 27th, Chief Secretary-Tobago Hon. Farley Augustine chaired a media conference on the current weather system approaching Tobago. During the event, Tobago Emergency Management Agency (TEMA) Director Allan Stewart provided residents with an update.
"The Tobago Emergency Operations Centre will go into full activation mode [this evening at 18:00 hours]…our business is to establish those standard operation procedures to ensure that we continue to liaise with our local partners here on the island," TEMA Director Allan Stewart said.
Partners include local NGOs and government agencies attached to the THA and also the Ministry of National Security, which will coordinate to ensure the most effective response to developments.
As an Agency, TEMA has advocated disaster preparedness, inclusive of providing education on the essentials needed in case of an emergency. During the media conference, which was held at Fairfield Complex, Allan asked members of the public to "do the necessaries to ensure that we make ourselves a hard target."
Chief Secretary said that prior to the event, key stakeholder discussed several matters as part of the planning including schools, the key areas prone to flooding and landslides, and healthcare facilities.
Schools across the island, from ECCE to secondary, are closed due to the tropical storm warning. CAPE students are reminded that examinations  carded for June 28th will proceed as scheduled.
Primary care facilities will close today at 1 p.m. to ensure safety of all staff and patients. Outpatient services are also cancelled.