The Land Management Department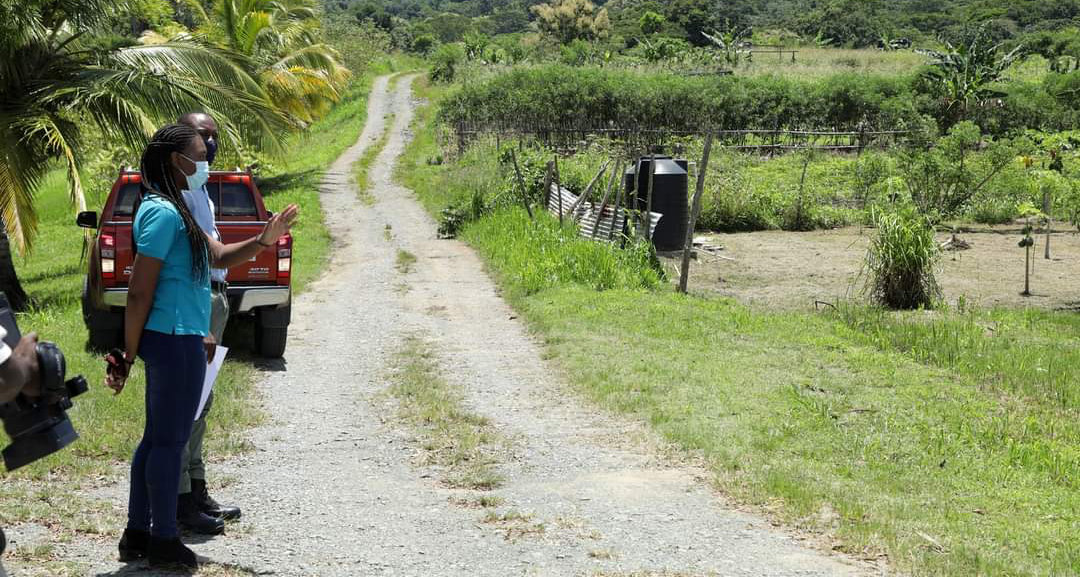 Did you know that the Office of the Chief Secretary (OCS) has a Land Management Department?
The Land Management Department is responsible for the collection, compilation, and conversion of spatial data into meaningful information for all state lands under the purview of the THA.
The Department has four units: an Administrative Unit; a Surveys and Mapping Unit; a Patrol and Monitoring Unit; and the Land Administration Unit.
"The Patrol and Monitoring Unit will go out, patrol and carry out surveillance of the state lands under the responsibility of the Tobago House of Assembly. They do necessary investigations as well for farmers on state lands who want their farmer's badge, and those who need access to utilities such as WASA and T&TEC. If there are disputes between tenants, or whether it be boundary information that is required, the Patrol Unit will assist with the initial investigations," said Director of the Land Management Department Cherece Wallace.
The Surveying and Mapping Unit is directly responsible for the execution of cadastral surveys on state lands. They also facilitate the sealing of Survey Plans completed in Tobago whether private or state.
Wallace confirmed the Land Administration Unit collects and creates the GPS and GIS information that is required for all occupants on state lands.
"This Unit also assists those who need assistance in finding their land information. We assist persons with private lands to obtain site sketches or locating their cadastral information at our department," she said.
The Administrative Unit provides letters for tenants who made requests for utilities, grants, and letters of comfort. They also interface with persons who are applying for state lands for Agriculture, Commercial, Ecclesiastical, Cultural or Regularization purposes.
Although applications for state lands are provided by the Land Management Department, the allocation of lands is managed by the State Land Management and Implementation Committee and the final decisions are made by the Executive Council of the THA.