Showing Our Children Love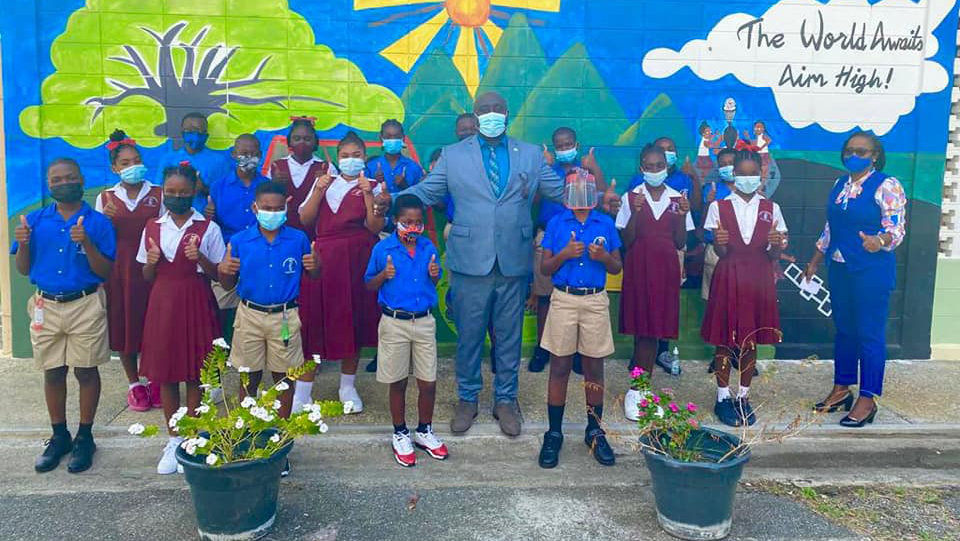 'One hand cyar clap' is an old Tobago adage.
The THA has continued to support our island's children throughout the pandemic with programmes such as the Student Support Services Unit, as well as the distribution of devices to enable their learning. Last week, students of standard 5 at the primary level and Forms 1 to 3 at the secondary level returned to face-to-face classes.
As part of welcoming the students back to school, they were greeted by prominent past students as members of the Assembly showed up to encourage them.
The students got a chance to interact in-person with THA Secretaries and Assistant Secretaries, as well as the Minority Leader. The adults offered words of motivation and encouragement to students of their respective alma maters.
It is anticipated that ECCE and Standard 1 to 4 return to physical attendance on a rotational basis in term III.
The THA, through the Division of Education, Research and Technology, remains committed to the provision of quality education to the island's students. In addition, all the island's schools are committed to the safety of the students by adhering to COVID-19 safety protocols.