Discover more about the world of science, technology, and innovation at Sci-TechKnoFest 2.0 (STKF 2.0). The one-week hybrid event of online workshops and in-person experiences is geared towards attendees of all ages coming together to celebrate the areas of science, technology, and innovation.
In addition to the online component, persons can register to visit the Scarborough Library in-person tomorrow (March 26th) from 9:00am to 1:00 p.m. to experience a variety of content and topics, including live science demos, extended reality, and artificial intelligence.
"Science and technology have revolutionized societies and with further advancement have the potential to further transform our lives. We must embrace them in order to realize the tremendous benefits they can offer," Librarian III Nichelle Denoon said.
STKF 2.0, presented by the National Institute of Higher Education, Research, Science and Technology (NIHERST) and Shell Trinidad and Tobago Ltd., is being supported by partners including NALIS.
"This is a NIHERST initiative. They are partnering with NALIS and Tobago Library Services to host the event at the public libraries throughout Trinidad and Tobago," she said.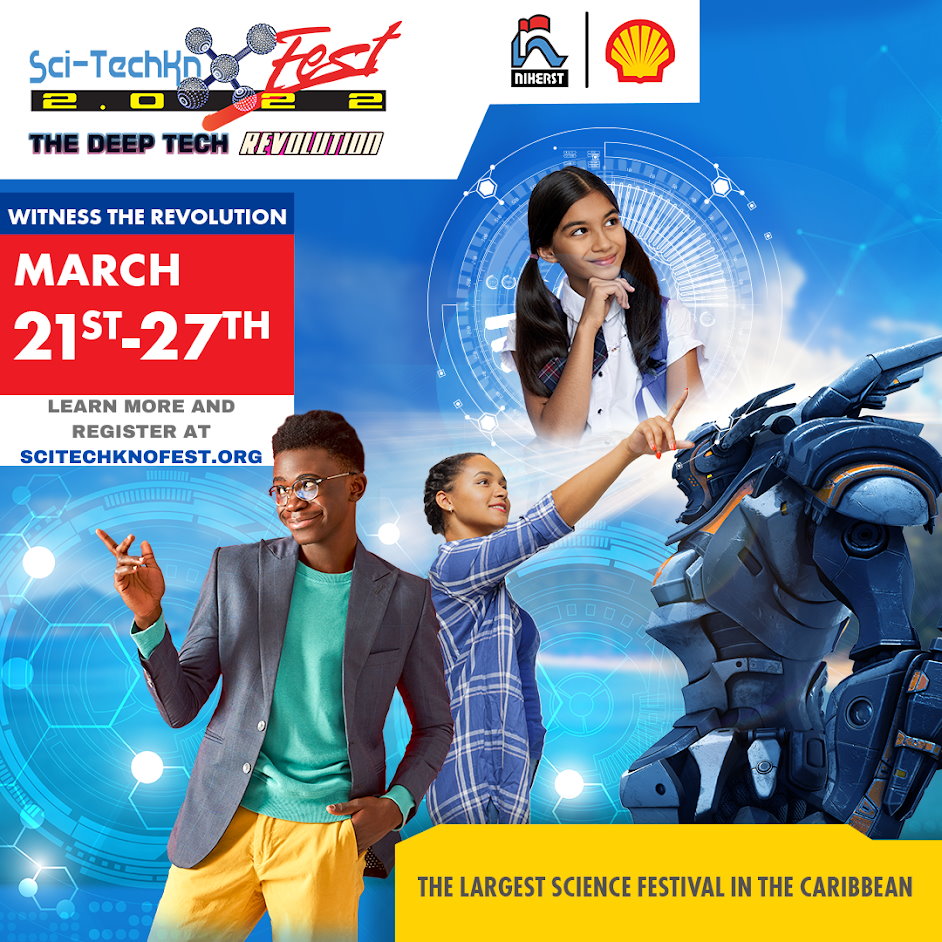 The festival, themed 'The Deep Tech Revolution', aims to bring greater public awareness and understanding of the advancements in science, technology, and innovation, its impact on society, and the role it has in fostering economic prosperity, social progress, and environmental sustainability.
Persons interested in learning more about science, tech, and innovation can register for the online workshop or in-person experience by visiting the Tobago Library Services Facebook page for more information and to access the relevant links.