Improving Service Delivery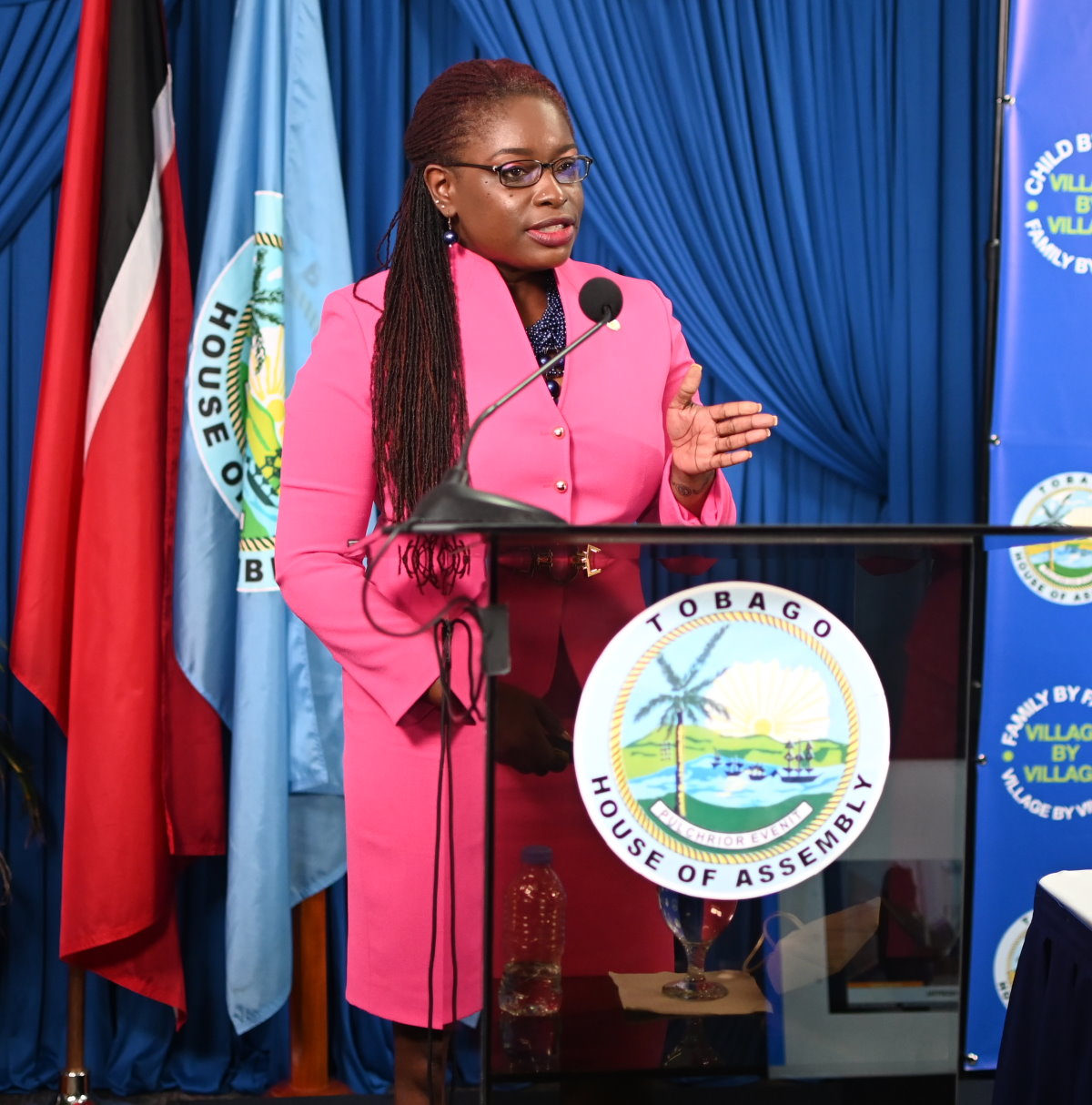 Secretaries of the Tobago House of Assembly (THA) provided a quarterly update on their respective Divisions earlier this week as part of an Executive Council media briefing titled Mandate Monday.
Secretary of the Division of Food Security, Natural Resources, the Environment and Sustainable Development, Nathisha Charles-Pantin, indicated that plans were underway to revamp the Shaw Park Market. The space was previously used by vendors, who have since returned to the upgraded Scarborough Market.
"We will have a Farmer's Wholesale Market soon. A total of $200,000 was allocated to the Farmer's Wholesale Market (FWM) project. The planning committee in collaboration with the Food and Agriculture Organization have selected twenty farmers, to date, to commence training in Good Agricultural Practices, effective marketing of their produce, post-harvest management and training in food safety," she said.
During the briefing, the Secretary shared some of the Division's achievements including the recent sailing of the Capital of Paradise vessel, which last sailed on official operations four years ago; and the naming of the Castara Fish Facility, now known as the Carl Selwyn Manswell Fish Facility.
Secretary of the Division of Health, Wellness and Social Protection Dr. Faith B.Yisrael also shared achievements, such as service deliverables at the Roxborough Hospital.
"As of April 1st, we currently have outpatient services, that include urology, renal clinics, OB-GYN, peads, and internal medicine. As a matter of fact, if you are a part of those clinics at the Scarborough General Hospital and you live in the eastern end of the island, you should get a call stating you can come to Roxborough to have those services available. The same applies to dialysis," she said.
 The Health Secretary indicated that, while outpatient services, dialysis and medical imaging were available, emergency services are not being provided at this time. She indicated that June 1st was the target date for the availability of in-patient services at Roxborough Hospital.
Persons needing accident and emergency services can visit the Scarborough General Hospital.