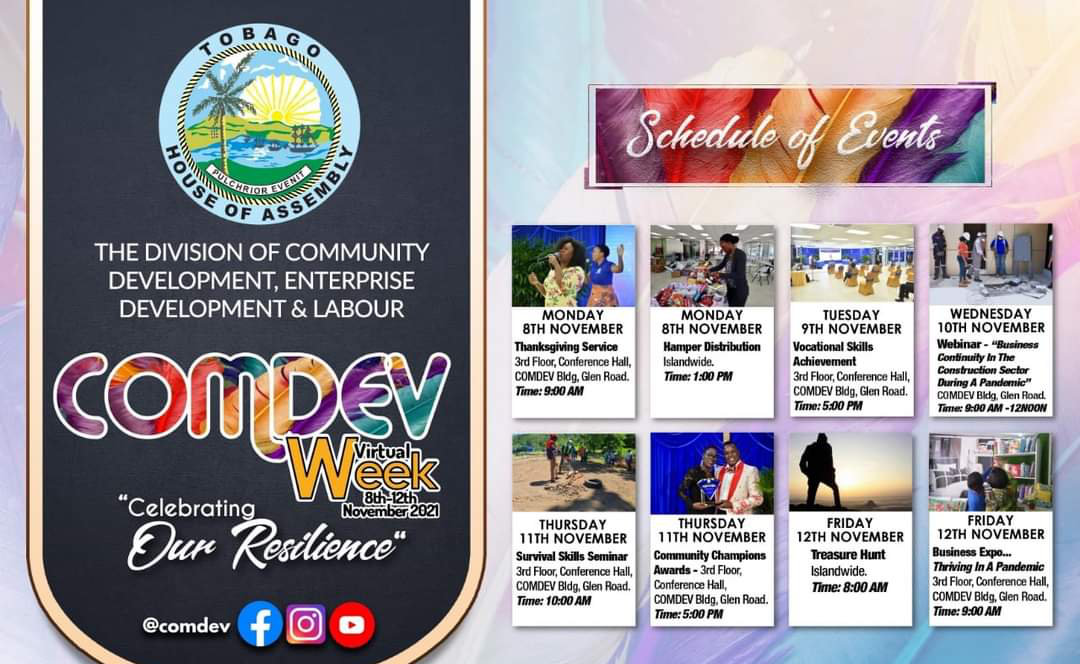 Community development involves the support of community members by the Government and other external agencies to take collective action on issues important to the community. It also empowers members within a community and creates stronger communities.
In early November, Community Development Week, hosted by the Division of Community Development, Enterprise Development and Labour (DCDEDL) is scheduled to take place. The virtual event will include a myriad of activities.
"The hosting of this annual event, which commenced in 2018, will be held from November 8th to 12th. Our theme is 'Celebrating Our Resilience,' as we seek to cautiously emerge from the challenges of the global pandemic," said Community Development Secretary Assemblyman Marslyn Melville-Jack.
"Our main objective is to encourage strong community bonds and inculcate a sense of community pride among citizens. This is also an opportunity to retool and reskill for the dynamic social and economic climate, to show appreciation for volunteerism among community leaders, and to showcase the Division's work within communities," she said.
 The week of activities will open with a Thanksgiving Service at 9:00 a.m. on November 8th at the Conference Hall of the Community Development Building, Glen Road. Some of the other activities that mark the week include an island-wide Hamper Distribution later that day and a Survival Skills Seminar and Community Champions Awards on November 11th. The Business Expo…Thriving in A Pandemic, which starts at 9:00 a.m. on November 12th will close off the week. Check out the flyer on this page for the full schedule.
All indoor activities will take place at the Division's office on Glen Road and activities will be streamed live on the DCDEDL Facebook page and YouTube channel.