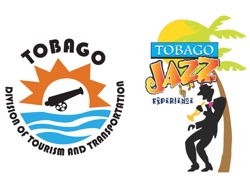 This year's Tobago Jazz Experience is bigger than all the others gone before, says John Arnold, Event Coordinator at the Division of Tourism and Transportation, Tobago House of Assembly.
Tickets are already sold out for World Music Night, 25 April, featuring John Legend and Brandy, but a further 2,500 tickets will be made available at all authorised distributors on Tuesday 15 April, 2014. Anticipating a crowd in excess of 8,000 for that show, which is 2,000 more than previous years, Arnold cautions that, "when these are sold out, no more will be printed, because there simply is no more space available."
As well as bringing together some fine music for locals to enjoy, the event also attracts more visitors to the island, which brings more money for Tobago businesses from car rentals, accommodation, food, drink, and so on. And with more than 40,000 people expected on the island for Jazz from 16 to 29 April, Arnold says the Division is in talks with Caribbean Airlines about scheduling additional flights to Tobago.
Motorists won't have to worry about their vehicles as secure parking will be available for free at the Store Bay Beach Facility in Crown Point. Security in general has been beefed up this year with the support of the National Operating Centre. A shuttle service with 40 buses will be provided to take ticket-holders from the car park at Storebay to the Pigeon Point Heritage Park on the three paid nights, World Music Night, Youthopia and Beach Jazz Fiesta on 25, 26 and 27 April respectively. Arnold stressed that genuine tickets can only be bought from authorised dealers, and that all tickets will be carefully scanned and validated.
VIP ticket-holders can choose to sit or stand and will be given a wrist-band and chit that entitles them to three food items and two drinks. Coolers are allowed at the free events from 19 to 24 April but not for the big weekend. Heineken is sponsoring well-stocked bars for both VIP and general areas, and patrons can also expect a wide range of local food from 45 vendors. Arnold also advises that patrons take umbrellas, in case of rain.
World Music Night on Friday (25 April) is the main night and the show opens with Dil E Nadan, Brandy, and headliner John Legend, and ends with Bunji, Faye Ann and the Asylum Vikings.
Limited tickets are also still available for Youthopia on Saturday, featuring NBC's The Voice winner, Jamaican Tessanne Chin; and for Beach Jazz Fiesta on Sunday, with Keyshia Cole and soul masters Earth Wind and Fire.