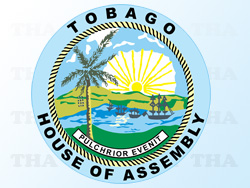 Senior officers from Divisions within the Tobago House of Assembly (THA) will attend a two-day Programme for Cohesive Management next month.
Chief Secretary Orville London said that the major objective of the retreat was to create and sustain an enabling environment where top-level THA management can review the legislative, structural, and procedural environment in which the Assembly functions.
"The main purpose is to develop the kind of camaraderie, the kind of collaboration, the kind of agreement, and the various principles and polices, etc., that will lead to a more collaborative and cohesive relationship between or among the Secretaries, the Assistant Secretaries, Administrators, Human Resource Officers, people in the Finance sector, and so on," he said during the weekly post-Executive Council media briefing.
Senior officers will spend two days analysing operational policies and practices that impact them and other THA employees. The sessions will also tackle issues such as understanding how the THA works, and the relationship between the THA and central government. In addition, senior officers will review and suggest improvements to the existing management systems.
"We're hoping that, out of that two-day exercise, we'll be able to agree on clear guidelines as to the relationship between the major decision-makers of the Tobago House of Assembly," London said. He added that it is essential for senior officers to work together to help Tobago achieve is maximum development potential.
The two-day retreat will take place on the 3rd and 4th July.