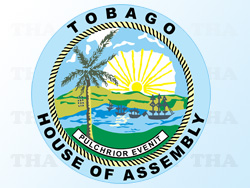 Legal impediments are holding up the completion of the purchase of 148-acre Culloden Estate by the Tobago House of Assembly (THA)
However, THA Chief Secretary Orville London has assured the people on the estate and Tobago that the Assembly has met its commitment where the bank was concerned by making the required down payment on the property in northwest Tobago.
He said the Assembly has been officially informed that "there are some legal issues that have prevented the sale from being closed and therefore it had no option but to wait until it can in fact be completed. "The reality is that until such time these legal impediments are removed the Assembly's hands are tied."
London added: "I just want to the people of Culloden to know it is no intention of ours to delay the process. It is simply like we as anybody else or any other institution, we have to obey the law and according to the present legal situation the bank cannot complete the sale until such time. We hope very soon we would be in a position to have the sale completed."
In April the Assembly indicated its intentions to purchase the estate for $19 million after First Citizens had foreclosed on the property.
London said the property will be used for village expansion, agriculture, resort development, environmental preservation, as well as recreational and leisure activities.