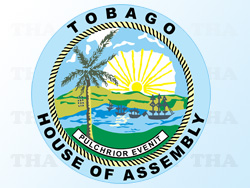 A children's march and rally under the auspices of the Division of Education, Youth Affairs and Sport will be held on Friday (21st September 2012) as part of the celebrations of the Tobago House of Assembly (THA) on the occasion of the nation's 50th Anniversary of Independence.
The march starts at James Park in uptown Scarborough at 10 a.m. and will proceed to the NIB Mall where Chief Secretary Orville London will take the salute. He will later address the rally in the atrium of the Milford Road Esplanade.
Students of all ten secondary and 33 primary schools in the island will also participate in quiz and public speaking competitions as a means of developing and fostering a greater sense of national pride.