Tobago's Infectious Diseases ICU Ready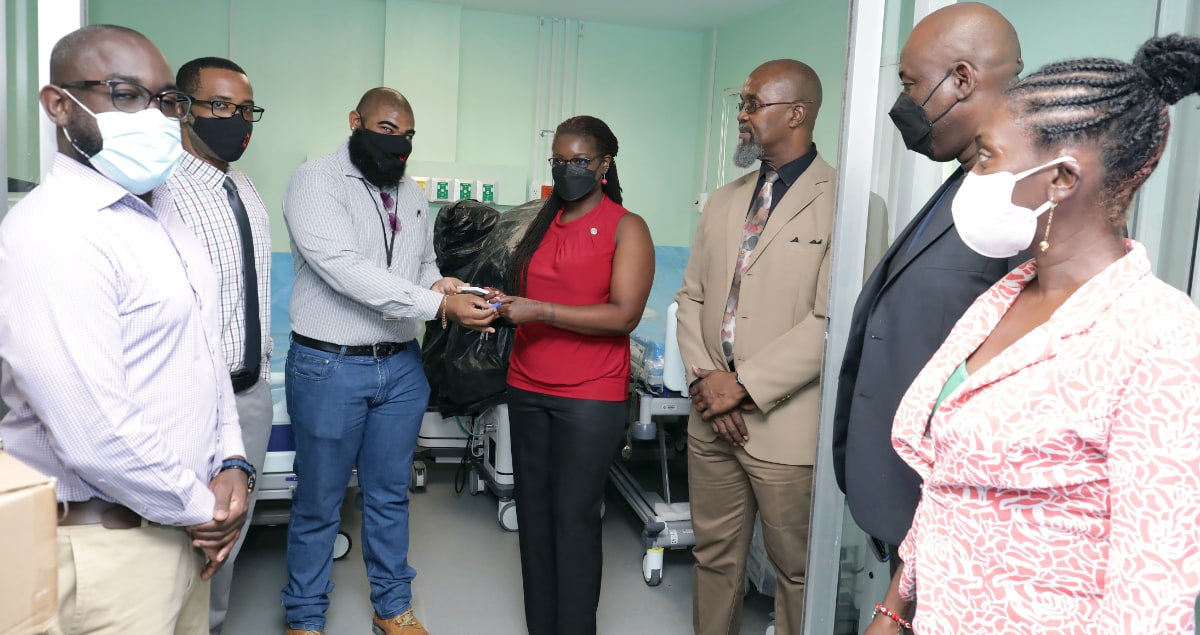 Tobago is now self-sufficient when it comes to providing oxygen for the health sector.
An oxygen concentrator system is part of the new Infectious Diseases Intensive Care Unit (ICU), located at Fort King George at the previous Tobago Rehabilitation and Empowerment Centre (TREC). The keys to the ICU were handed over to Secretary of Health, Wellness and Social Protection Assemblyman Dr. Faith B.Yisrael on Thursday, July 14th.
This means the island will no longer need to supplement its oxygen supply through Trinidad.
Dr. B.Yisrael said the ICU will ensure those with infectious diseases and other conditions can get specialised treatment at the facility.
"The facility is an Intensive Care Unit (ICU) for persons who need oxygen therapy, or any additional services required at the ICU level, particularly if you have an infectious disease, or renal failure," the Health Secretary said. "It is a space where we can treat any type of infectious disease, separate from the hospitals at Roxborough and Scarborough."
The Secretary added: "I have said in the past that it's one of the spaces that I hope we don't need to use because that means we have people who are extremely ill, but if we do need to use it, the facility is available here in Tobago."
The ICU is a fully-outfitted, modern facility. There's a "hot zone", which houses patients, and a "cold zone" where medical staff can monitor hot zone patients using ICT (information and communications technology).
Tobago Regional Health Authority (TRHA) manager, engineering services, Ryan Melville, said the facility will ensure Tobago is ready to respond to the threat of any infectious disease.
Melville said: "We had to do something we call negative pressure; that is ensuring that what takes place on the inside, does not get on the outside. We have six patient beds; two areas for persons who suffer with renal failure (kidney disease), as well as an isolation room."
The isolation room will ensure that if a patient has COVID-19 or any other infectious disease, they have a specific area identified for treatment.