STAY INFORMED ABOUT MONKEYPOX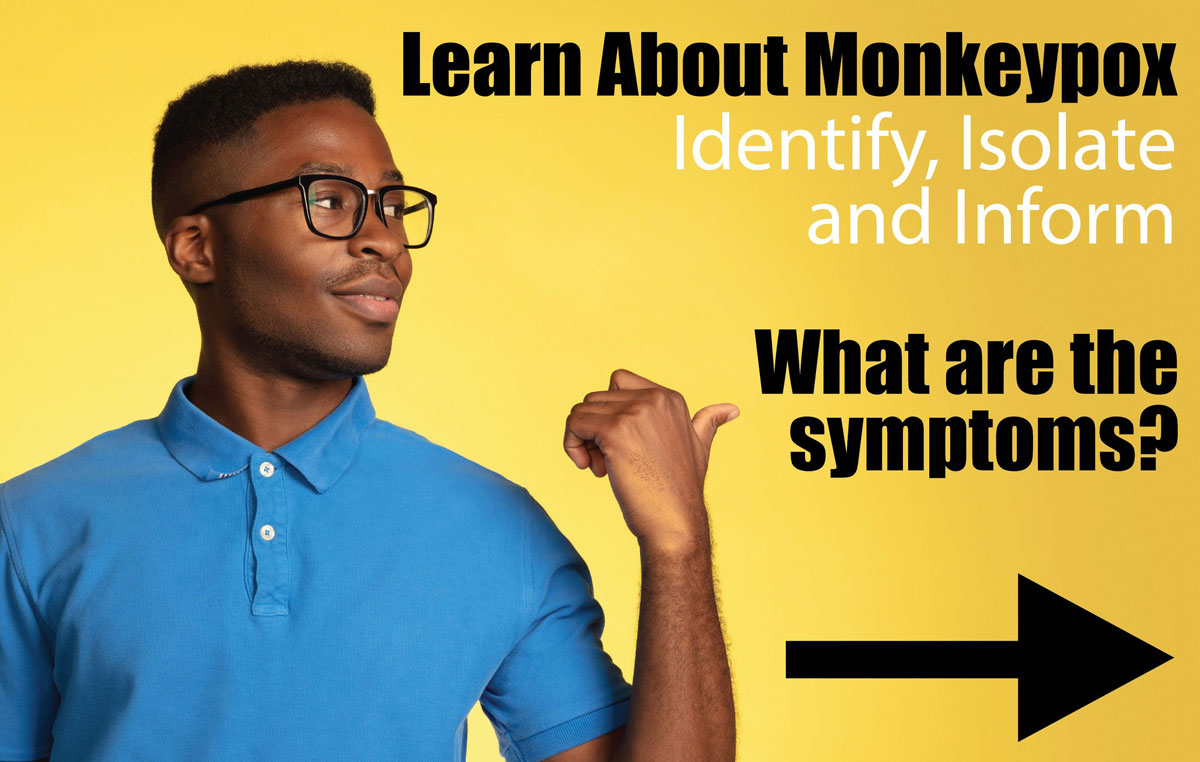 Do you know about monkeypox?
According to the World Health Organization, monkeypox is an illness caused by the monkeypox virus and is a viral zoonotic infection, meaning it can spread from animals to humans. In addition, it can spread from human to human, and from the environment to humans.
Monkeypox can cause legions resembling pimples or blisters. The legions tend to be concentrated on the face, palms of the hands and soles of the feet. They can also be found on the mouth, eyes, and genitals.
Generally, symptoms last 2 to 4 weeks and can possibly go away on their own without treatment.
In July 2022, the World Health Organization declared monkeypox a public health emergency of international concern. Though monkeypox is not in Trinidad and Tobago, the Division of Health, Wellness and Social Protection is raising public awareness on it so that Tobago's residents are aware about the symptoms of monkeypox and how it is spread.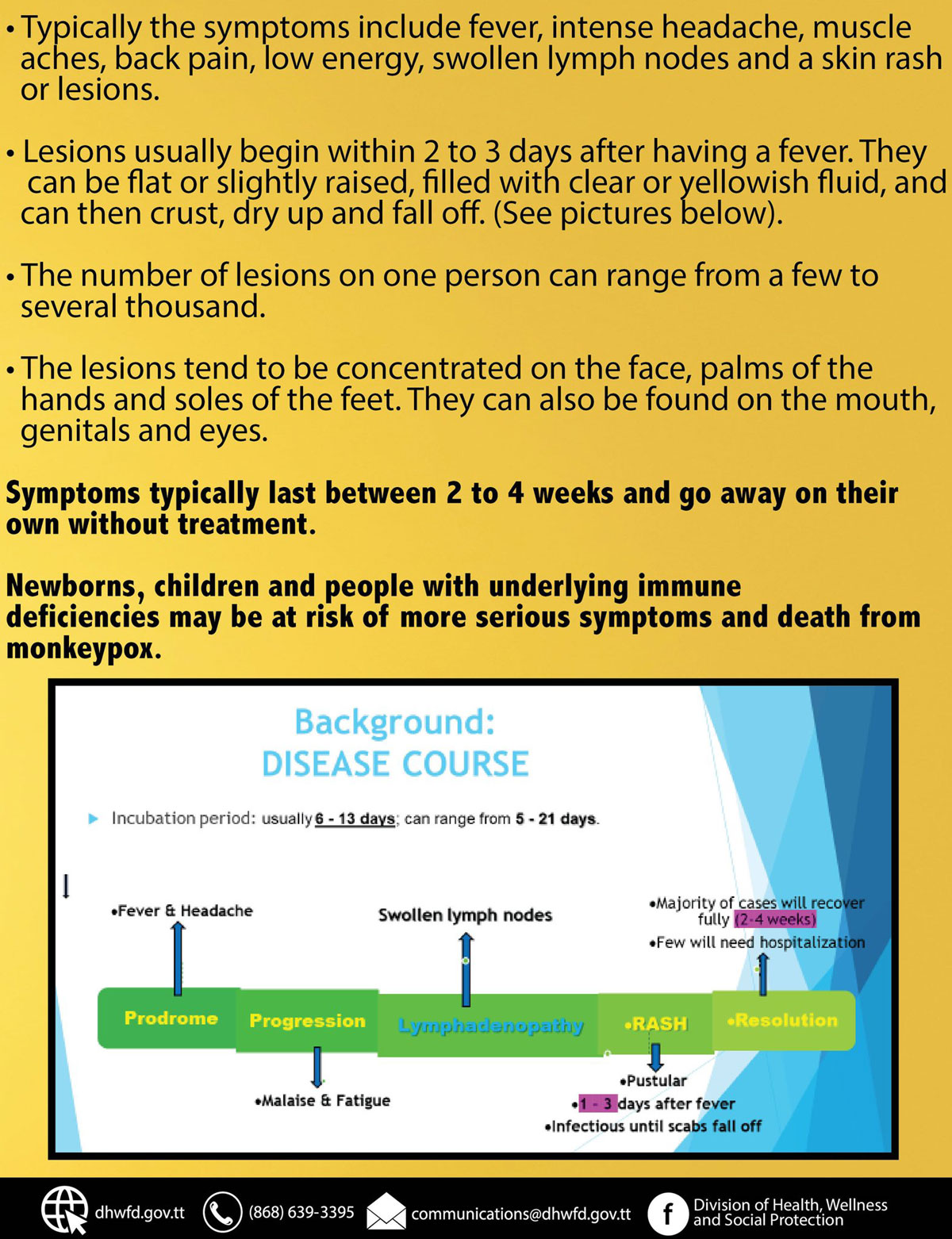 See the flyer to learn more.
It remains important that persons adhere to the following steps when it comes to monkeypox: identify, isolate, and inform. By doing this, you are doing your part in keeping everyone safe.
For more information about monkeypox, contact the Division of Health, Wellness and Social Protection at 639-3395 or visit their Facebook page.