Money Habits Impact Your Future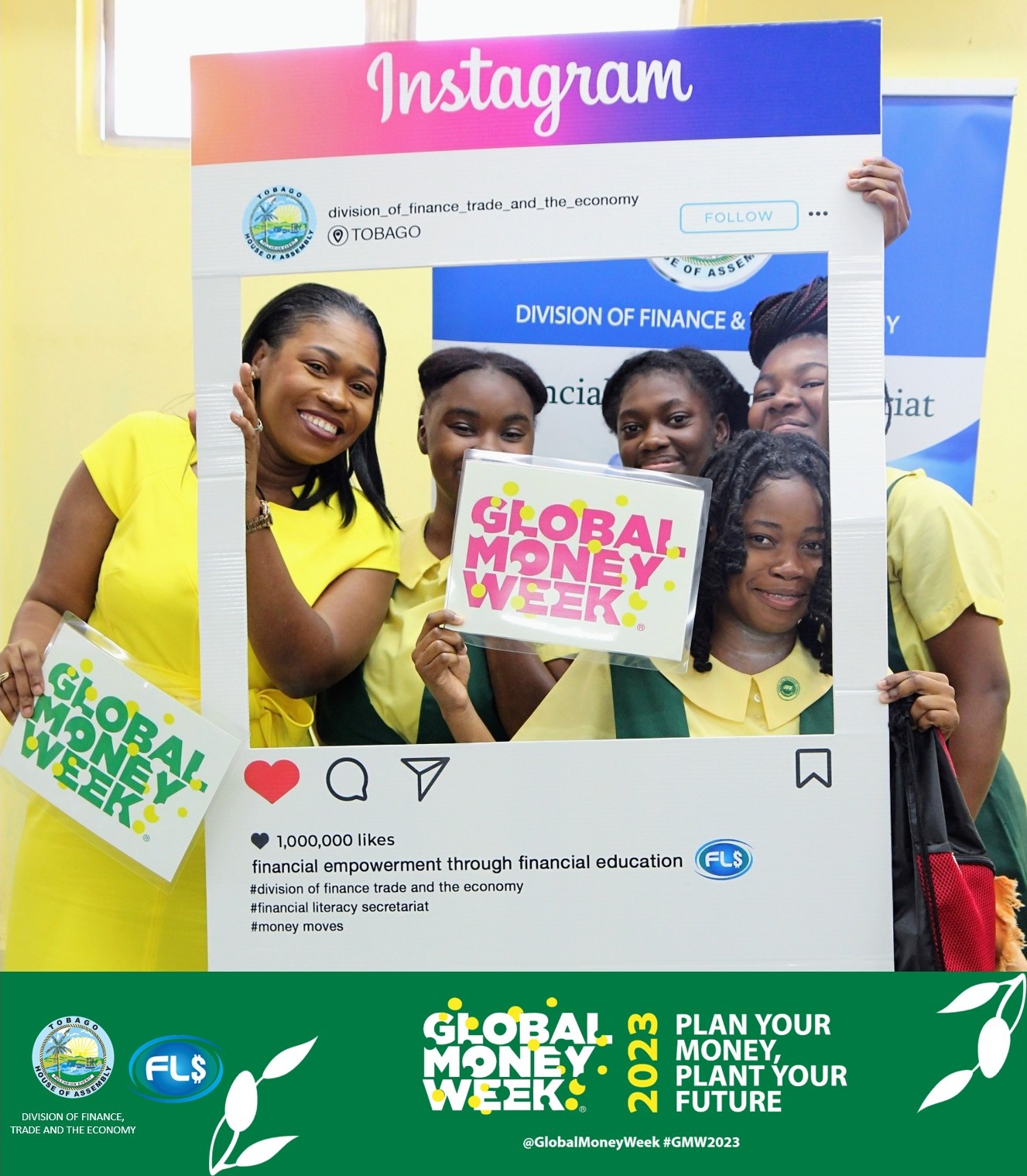 Learning about money and financial literacy can make a big difference in the quality of a person's life. The Financial Literacy Secretariat (FLS) recently celebrated Global Money Week (GMW), which was themed this year: "Plan Your Money, Plant Your Future."
As part of the celebrations, the Financial Literacy Secretariat's GMW caravan visited schools across Tobago to teach children and teens about money, including fifth and sixth formers at Signal Hill Secondary School and Mason Hall Secondary School. The students were taught how to better manage their finances, as well as planning and financial goal setting, budgeting, saving, investing and entrepreneurship. They also played the 'Money City Game,' and got a chance to win prizes and tokens sponsored by the National Financial Literacy Programme.
This year's Global Money Week also featured a Youth Empowerment Forum, hosted by the National Financial Education Committee of Trinidad and Tobago, and a financial awareness campaign by the FLS entitled 'D Money Talk.'
"'D Money Talk Series'  was created to encourage parents and guardians to be part of their children's financial education journey. Many studies have shown that children often learn their financial habits and behaviours from their parents. However, many parents avoid having these important conversations, and this can ultimately affect their children's relationships and attitudes towards money in the long term.
 The series therefore aims to sensitize parents on how they can have money talks with their children about budgeting, saving, spending, responsible decision-making and even entrepreneurship  to increase their likelihood of becoming financially responsible and self-sufficient adults in the future," FLS Programme Coordinator Afeisha Mc Kain said.
The FLS is part of the Division of Finance, Trade and the Economy. For GMW, which was held March 20th-26th, the unit partnered with members of the National Financial Education Committee of Trinidad and Tobago. GMW is an annual financial awareness campaign organised by the Organisation for Economic Co-operation and Development to help young people become financially aware and make good financial decisions.