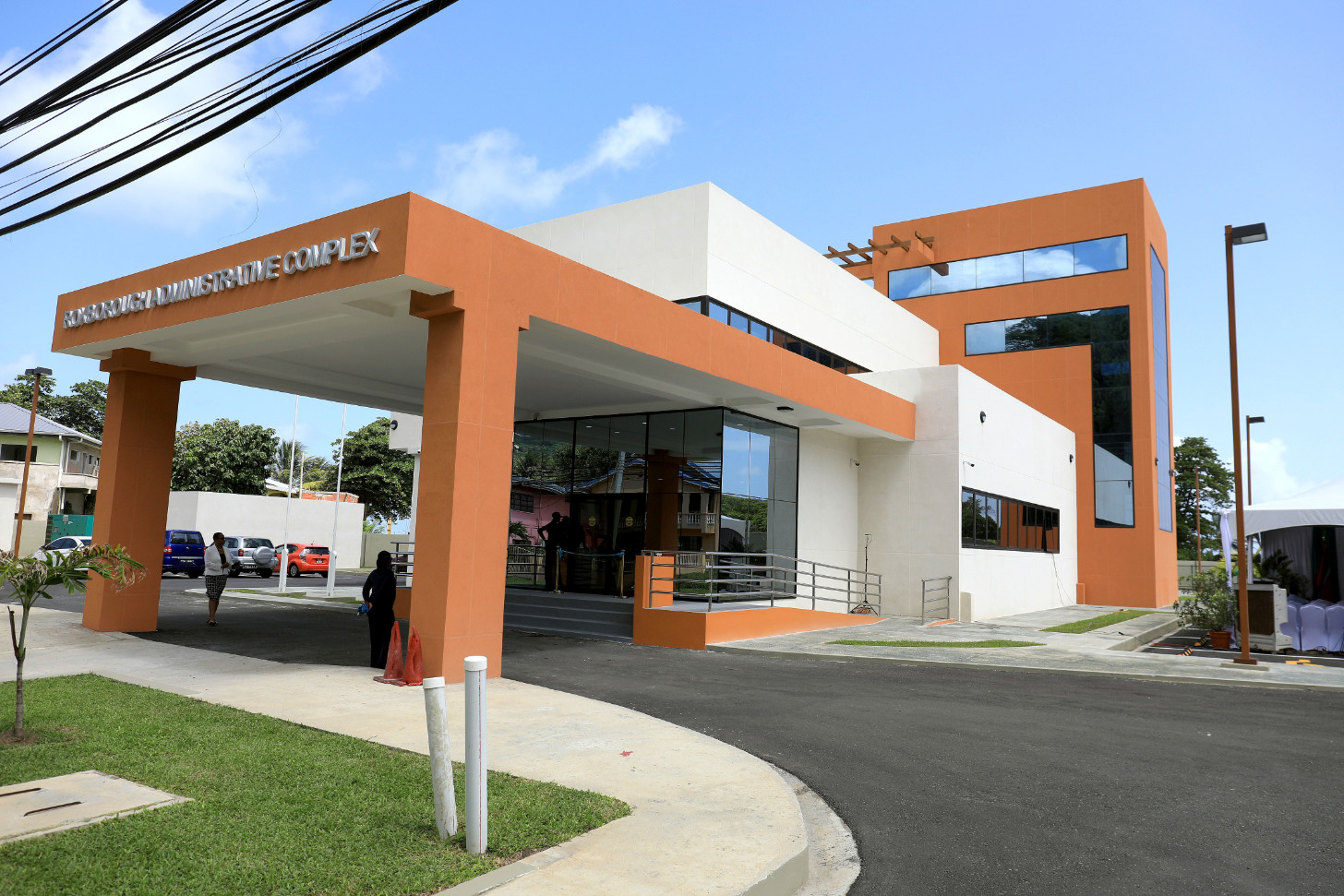 The ease of doing business in the East is now a thing of the present following the opening of the Roxborough Administrative Complex on 11th July, 2019.  This is just one of the many steps towards progress that the Tobago House of Assembly (THA) continues to make, and delivering the feature address at Thursday's event was an elated Chief Secretary Hon. Kelvin Charles.
"This Roxborough Administrative Complex has been particularly dear to my heart, simply because I understand how its operations would lift a heavy burden off the shoulders of the residents and neighbours, especially our senior citizens and the differently-abled.  It's becoming increasingly popular, and for obvious reasons, for countries to decentralize major services away from busy, over congested and sometimes very polluted cities, to convenient, easily accessible locations. I believe that Tobago must not be left behind when it comes to adopting these new ways of restructuring and re-ordering societies," stated Mr. Charles.
He further added that the THA promises only what it can deliver and that rural development will continue to be on this Administration's agenda.
"The Roxborough Fire Station and Police Station are well underway to completion by the Central Government, at a cost of $36M and $50M respectively.  As it pertains to developing the road networks in the East, brothers and sisters, even a blind person could feel and experience the upgrades that have been taking place.  People of Roxborough, people of the East, this is a THA that is working for you. This is leadership that you can count on, leadership that you can trust and leadership that is hardworking," said Mr. Charles with jubilation.
Approximately $200M will be invested in the community of Roxborough under the current administration and plans are afoot for the construction of the Roxborough Hospital at a cost of $60M by the THA.   Work also continues apace on the Cyd Gray Sporting Complex by the Tobago House of Assembly and the expedited development of the East also includes development of access roads in an effort to boost agriculture on the island.
The new Roxborough Administrative Complex was completed within budget, just short of $34M, and will house the Business Development Unit, the Elections and Boundaries Commission, the Board of Inland Revenue, the Registrar General's Office, TT Post, Licensing Department, T&TEC, Public Health and Social Services, Tourism and Culture and the Rural Development Unit, which falls under the purview of the Office of the Chief Secretary.  High on the agenda of this Tobago House of Assembly, is the conversion of Roxborough into an urban centre that ultimately transforms the lives of residents in East Tobago.