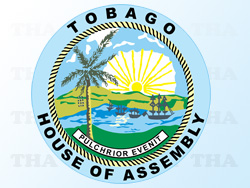 Chief Secretary Orville London is appealing to the 9,000 Tobagonians who received or are about to receive their arrears of wages and salaries to use the money wisely because it was not likely to happen for a very long time to come.
He said the process for the payment of arrears to the monthly and daily paid employees of the Tobago House of Assembly (THA) was going smoothly and there was a likelihood that the bulk of the workers will be paid by the end of August. "I think everything is on stream and hundreds of workers to date have received their arrears," he told a post Executive Council media briefing on Wednesday. (August 7 2013)
London said he hoped his appeal will be heeded because he knew that "when people have plenty money they do not listen, but I am really appealing to Tobagonians to use the money wisely".
"What we are having in Tobago is over $200 million shared among Tobagonians in three to four weeks and to a certain extent what we do with that money is going to determine what are the real benefits to Tobago and Tobagonians," London added.
He said he has been getting some reports as to how the bulk of this money was being spent by some people and reminded them there was still the credit union, the unit trust, the bank and still a couple days for the FCB IPO in which to invest.
London said: "We really have to understand that we were living and some of us quite comfortably without this windfall and just blowing this windfall I don't think that that is what our fore parents would like us to do. This is not the tradition of Tobago and I really want to make an appeal to Tobagonians to think very carefully as to how this windfall is expended because it is not likely to happen again for a very long time and I think we have to do it in a way that we reap the benefits."
The arrears payment has come as a result of an increase of 4 per cent negotiated by the unions and the Government Chief Personnel Officer for the period 2008 to 2010. The cheque for $222,818,100 was received from the Central Government on July 17 2013.