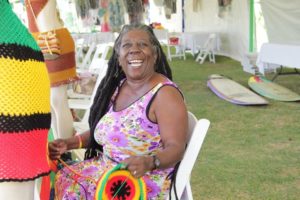 The Realization for Economic Achievement (R.E.A.C.H) programme, under the Division of Health, Wellness and Family Development, provides grants of $7,500 to Tobago's entrepreneurs to help them expand their business.
The REACH Programme and Gender Affairs Unit recently recognized International Women's Day (IWD) with a Business Exposition on March 8th at the Mt. Irvine Beach Facility.
Past female recipients of the grant participated in the event. Their products, which were displayed for purchase, included handmade craft, clothing, soaps and handbags.
More than 200 persons attended the event. To apply for a REACH Grant, call 639-3395 ext. 47206.