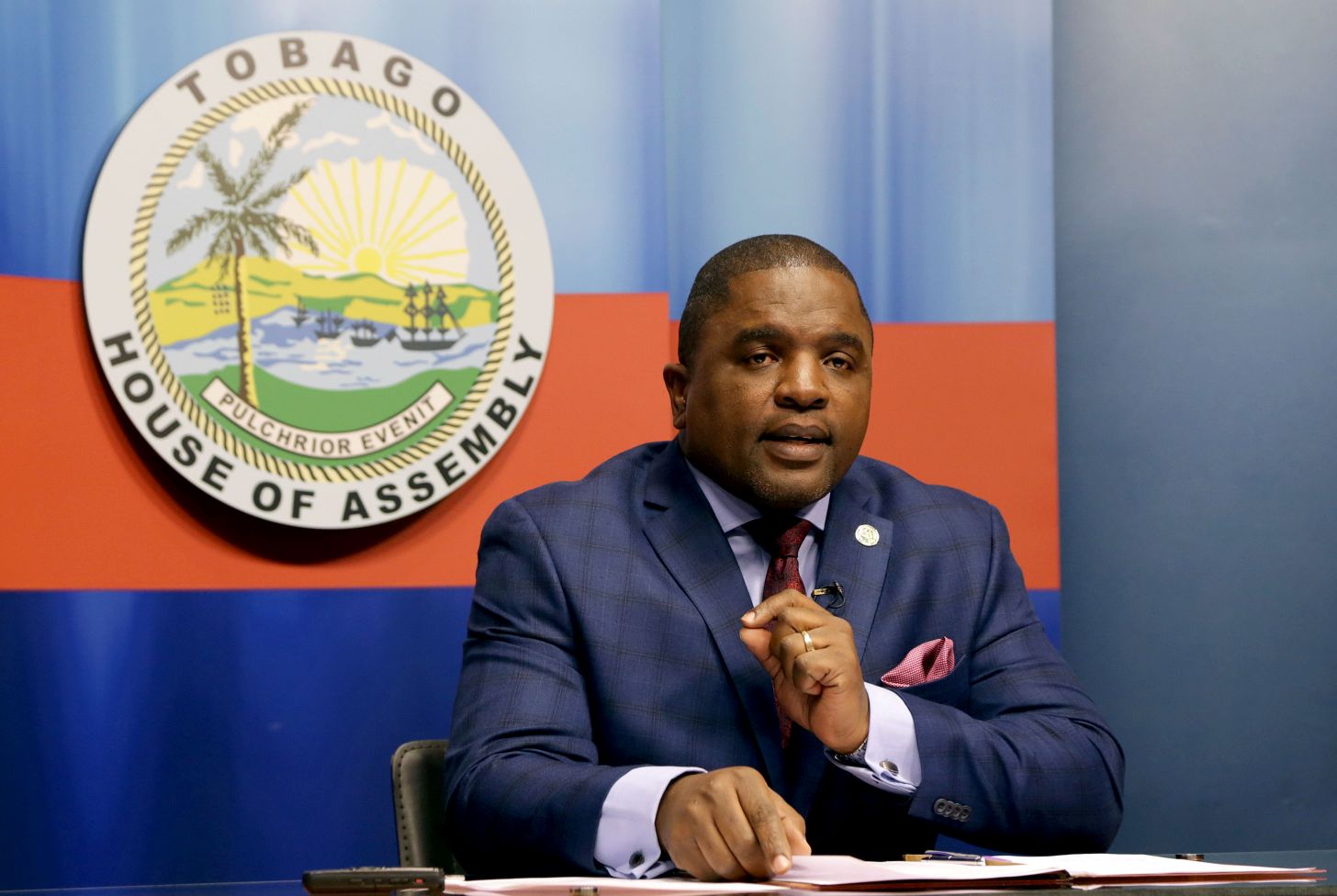 Despite the recent downgrade from Moody's Investors Service, the Tobago House of Assembly (THA) will continued to seek opportunities to develop Tobago.
That's the assurance from Secretary of Finance and the Economy Joel Jack, who is also the Deputy Chief Secretary.
"…We'll continue to manage the fiscal affairs of Tobago in a prudent manner while we continue to explore opportunities for alternative financing mechanism as we seek to advance the island's development," Jack said during Wednesday's (May 3, 2017) post Executive Council media briefing.
Recently, Moody's downgraded Trinidad and Tobago's issuer and senior unsecured debt ratings to Baa1 from Baa3, and assigned a stable outlook. As a result, Jack said, Tobago has also been affected by the downgrade.
"It is generally not the practice of Moody's to rate the sub-sovereign higher than the sovereign. So as a result Moody's informed us that we will also be suffering a downgrade," he said.
Jack said the implications for the government is a direct result of previous borrowing, but said Tobago will still pursue opportunities that will lead to development for the island.
Meanwhile, the Finance Division is also implementing its new accounting system to make the payment of THA workers more efficient.
"In our attempt to treat with the challenges with respect to the payment of daily rated employees, the ACH, Automatic Clearinghouse System, will be introduced across all Divisions of the Assembly, as we seek to not only treat with monthly paid and salaried employees, but to treat with, as well, daily rated employees."
Four Divisions—Health, Wellness and Family Development; Infrastructure, Quarries and the Environment; Tourism, Culture and Transportation; and Food Production and Fisheries "have all started the process".
"These Divisions have a large cadre of daily rated employees," Jack said, adding, the ACH system "will cut down on processing time of getting the payment of employees to the banks."
The Finance Secretary said problematic delays "will be a thing of the past."