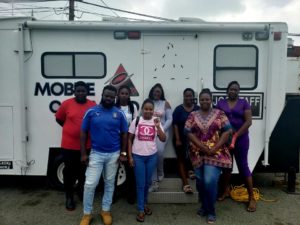 The enjoyment of Carnival festivities, with its revelry, elaborate costuming, music and throngs of people, can only happen in a safe environment.
This is why the Tobago Emergency Management Agency (TEMA) spearheaded a Joint Operations Command for Carnival 2020.
Along with other health and emergency stakeholders and volunteers, work to ensure the safety of all participants was laid out and a Joint Operations Command Centre was set up at the old FCB Carpark, Scarborough from February 22 to 25.