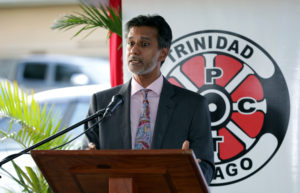 Enabling Tobagonians to become more familiar with what the island has to offer and encouraging brand ambassadorship are among the objectives of the Public Transport Service Corporation (PTSC) launch of the 'Know Your Country Tours.'
Held on October 4th at Fort King George, the new tour service allows residents and visitors to become more knowledgeable about Tobago's sites and attractions.
"This project is a mechanism that has the ability to facilitate greater tourism awareness among our island's populace and visitors. It has the potential to generate an increased appreciation for Tobago's natural wonders and historic treasures," Secretary of Tourism, Culture and Transportation Nadine-Stewart Phillips said.
The Secretary expressed appreciation for a programme that complements the Division's ongoing public education initiatives including the Community Tourism Awareness programme.