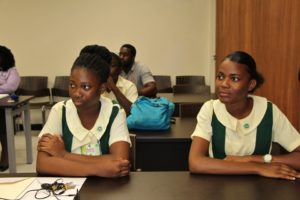 The Division of Food Production, Forestry and Fisheries is inviting vendors to apply for booths at this year's "Eat Local Day Grand Exhibition and Food Fair". The event is scheduled to take place on May 29th at Gardenside Car Park in Scarborough.
The Division launched its Eat Local Campaign in April last year. The theme for this year's event is: "Celebrate Our Local Foods: Produce, Process and Promote.
In addition to the fair, other activities taking place throughout the month of May to support the initiative are Ginger and Herb Production at the Blenheim Conference Centre on Thursday (May 9) from 9 am, Hydroponics on May 22 at the Division of Infrastructure, Quarries, and the Environment from 4:30 pm, and the Iron Chef Secondary School competition (May 27) at the Tobago Hospitality and Tourism Institute from 8:30 am.
During the July/August vacation period, the scheduled events include ice cream making, local candy making, and farine and coconut oil production.