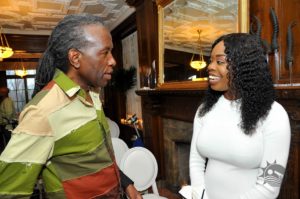 The Tobago Beyond brand was launched on Thursday (May 2) in Toronto, Canada.
Eighty tour operators, media personnel and Canadian residents took part in the unveiling of the destination.
And according to Secretary of Tourism, Culture and Transportation Nadine Stewart-Phillips, the reception and feedback from attendees were encouraging.
"Our research has been corroborated this evening," Stewart-Phillips said. By their own admission here, Canadians are adventure seekers and lovers of nature. Our guests fully appreciated the attributes of Tobago we presented to them and look forward to experiencing Tobago for themselves."
The launch was held in Canada to increase visits to Destination Tobago.
Sunwing is the first carrier to provide direct service from Toronto to Tobago and had a representative at the event to help increase awareness of destination Tobago to its clientele.
Canada was identified by the Tobago Tourism Agency Limited (TTAL) in its road map as one of the new growth markets for Destination Tobago.
The launch officially revealed the Tobago Beyond market strategy to the Canadian market with a series of customised events for travel trade and consumer media travel intermediaries.