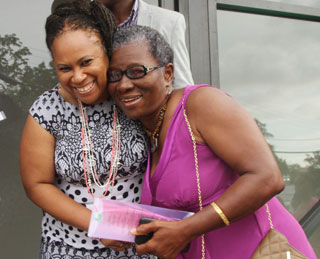 Secretary of Community Development and Culture Councillor Dr Denise Tsoiafatt-Angus has hailed the new Bethesda Multipurpose Facility as an "investment" in the Plymouth/Bethesda community.
The modern facility, which was built by the Tobago House of Assembly (THA) at an estimated cost of $12 million, was commissioned on Sunday (April 11).
Tsoiafatt-Angus said the cost to construct the building was "not a lot. It is really an investment in the people of Plymouth/Bethesda, an investment in your future, an investment that hopefully your partnering with us can bear fruit".
"This facility has little to do with the THA giving you a building but everything to do with the opportunities it presents," she added.
Assemblyman Ancil Dennis, the Assistant Secretary of the Division of Community Development and Culture, acknowledged the community's long wait for the facility to be completed, the result of several construction issues.
He urged the residents to ensure that their wait is not in vain by fully utilising the facility for their development.
The facility is fully air conditioned and has seven computers, a sewing room, a workshop and a fully-equipped kitchen.