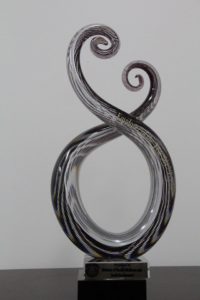 The Division of Health, Wellness and Family Development was awarded "Best Division of the Year" for 2019 by the National Union of Government and Federated Workers (NUGFW).
The Division won the award based on its commitment to the process of completing the permanent list of daily-paid, public health workers, in addition to attempting to resolve issues presented by the NUGFW's membership, who work at the Division.
The award was presented to Health Administrator Dianne Baker-Henry at the Union's 12th Annual Presidential Awards, which took place at Rovanel's Resort and Conference Centre, Crown Point on January 11.