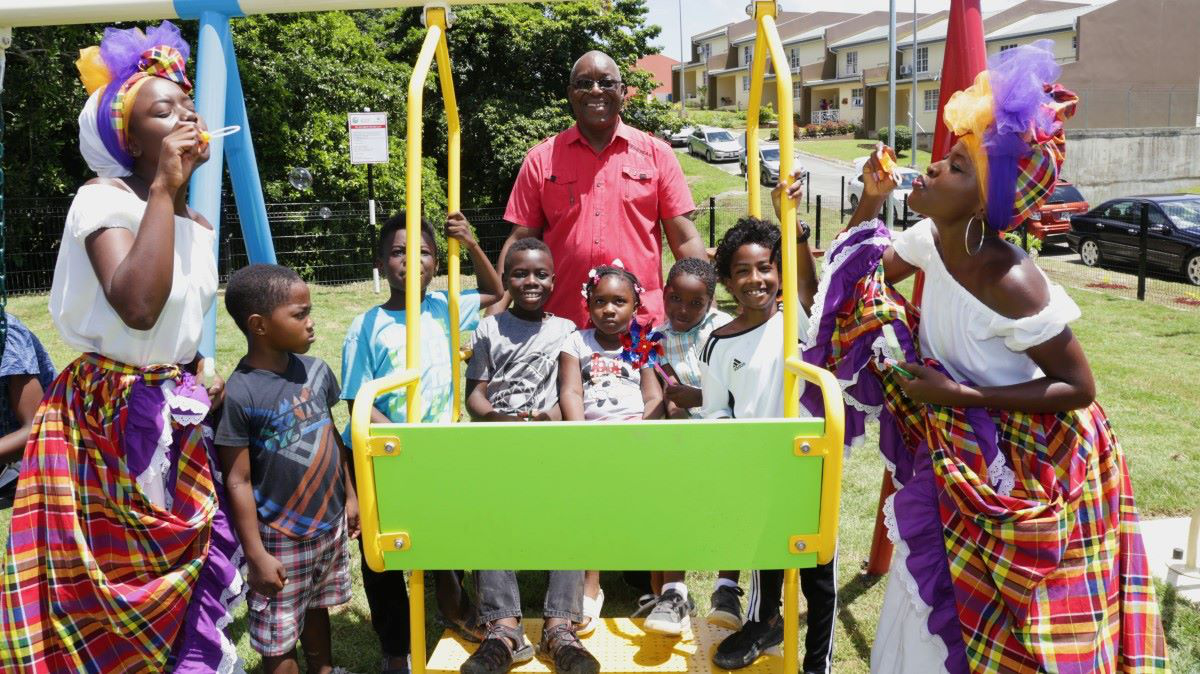 The Children's Play Park at the Homes of Adventure, Plymouth was opened on August 10, 2019.
"This community project is a collaborative effort between the Settlements Department and the Housing Development Company (HDC) and is funded by First Citizens," Settlements Secretary, Clarence Jacob, said.
"This project is a growing example of collaboration between public entities [and the private sector] for expeditious delivery," Jacobs said, indicating that "foundation work began on Monday, June 24th and in less than two months the park opened."
He encouraged families within the community to adopt the space as their own.